Mid century furniture is really beginning to grow on me. I find myself searching for that more than anything else these days. The flat, clean surfaces remind of blank canvases. This piece of furniture is made of walnut with a super thick veneer top which is typical of MCM pieces.
Some people use a brush to create lovely free form lines with lots of texture. I prefer to paint bold iconic images. I drew a lotus flower on the front and painted it purple. Then after showing it to a few friends, we decided to add more purple to the front and reverse the lotus lines out of the color.
This piece is on location with HauteMove in Washington, DC along with a few other pieces of mine.
Process 1. Primed with Benjamin Moore oil-based paint 2. Painted two coats of dark purple semi-gloss paint 3. Sealed with Minwax Wipe-On Polyurethane
Lesson learned I kinda knew this already but I'll share anyway. Because I was painting this piece for a staging company, I showed them process photos to make sure the dresser would work in the space . They gave me feedback and hence, the transition from the purple lotus (first picture) to the brown lotus (second picture). Critiques are always helpful.
Process Photos This image gives you a better idea of color.
This is available for sale:
________________________________________________________________
Linking up to these parties: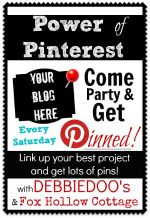 Monday
________________________________________________________________